Surveys and polls are the best way to engage with your audience. Running surveys on your website is an effective way to learn more about customer's experience. With the help of surveys you can collect users feedback.
There are many survey plugins available available for WordPress but do you know which one is best?
Well everyone Knows WPForms it's the drag and drop form builder. But the good news is the WPForms Surveys and Polls addon is available for download.
With the help the WPForms you can create highly engaging survey forms easily. You can create brand new surveys and polls from scratch. Even integrate these fields directly into your existing forms.
WPForms is best drag and form builder out there. It's Surveys and Polls addon is extremely easy to use and offers awesome features like:
Interactive Survey Report
Real-time Poll
Smart Survey Field
NPS Survey
Instant Notifications
Powerful Survey Logic
Support for technical issues.
Unlike other survey plugins which can sometimes lack proper reporting. You can easily analyze the data and generate reports based on the information that your users submit in your form.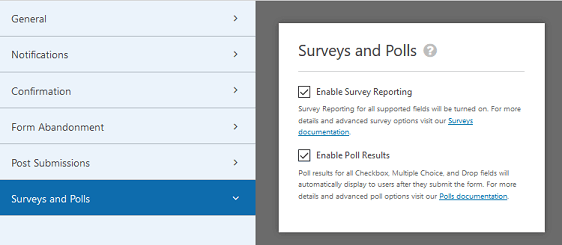 You'll see different pre-made form templates. Select the Survey Form template.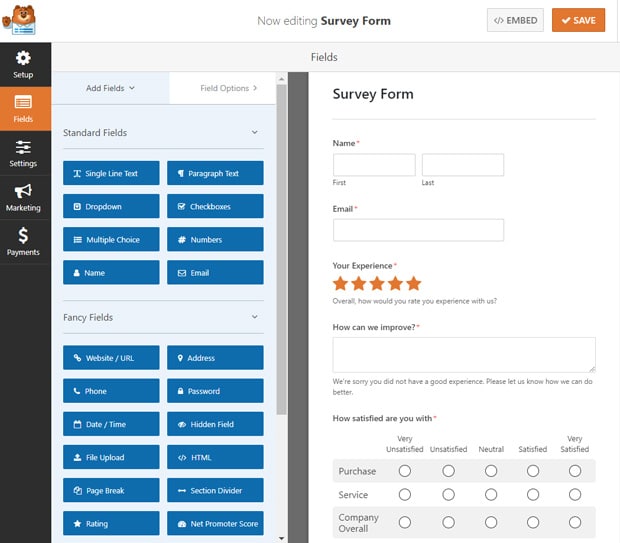 WPForms puts an extra emphasis on making sure that you can create the best in class report to help you visualize the results and make data-driven decisions to grow your business.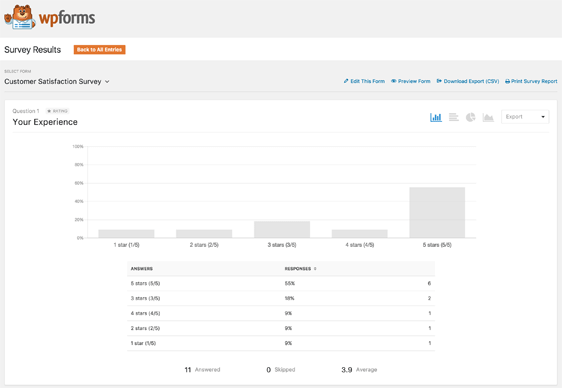 You can create anything from an NPS survey to find out how your customers, employees feel about your company. Add a Likert Scale to measure how strongly your users feel about a product or service you offer. Or allow users to submit a rating about how their overall experience was.
Once inside the form builder the survey and polls addon allows you to easily enable survey reports and poll results with just a few clicks. In this way you'll be able to easily gather survey data from your existing forms all by checking a single box within the form builder.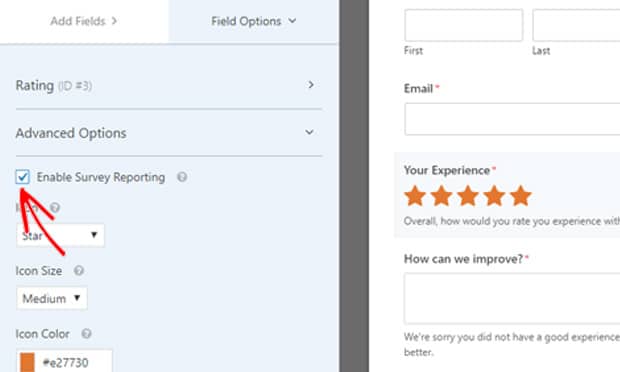 You'll also be able to add in specific survey type fields like a Ratings Field or a Likert Scale. You can even take this a step further and enable survey reporting for individual fields like a drop-down or multiple choice field.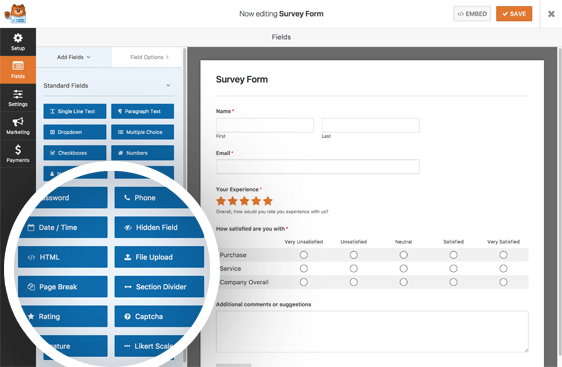 If you don't need to collect data from all the fields on your form. But of course what good is it to collect all of this data without an easily accessible and ready to read report. Well WPForms has got you covered.
The WPForms surveys and polls addon automatically creates a beautiful report based on the data that's been submitted to you so far. You can even change the visualization type of the results to something that best suits your needs. Whether that be a Bar chart a Pie chart and more.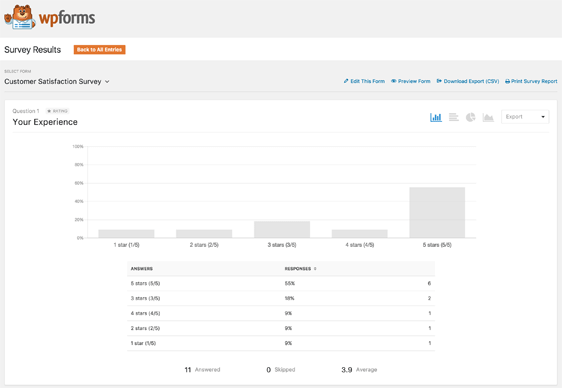 WPForms allows you to export your survey data in a variety of different formats. Offering you even more flexibility to collect and read your data. as you see fit.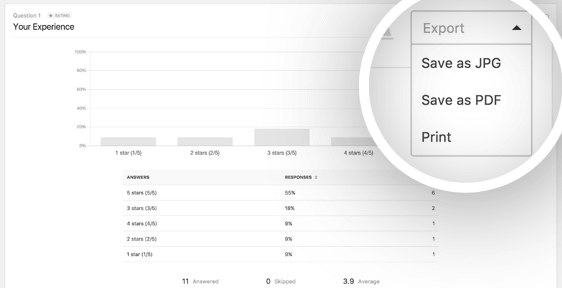 You can also customize your print reports by selecting individual questions in graph or visualization styles.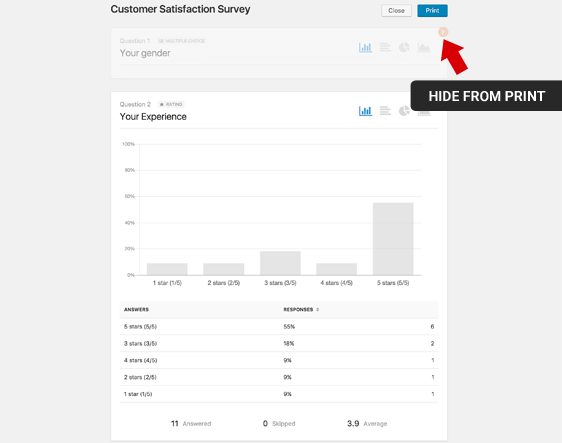 Using a tool like the surveys and Polls addon by WPForms is the perfect way to collect the information you need to improve your business.
There is no need of any other plugin for your WordPress website. WPForms Surveys and Poll addon got you covered by advanced integrations.
Looking for plugin that tracks all of the forms try MonsterInsights plugin.Its the best Google Analytics dashboard plugin for WordPress. If there's the golden rule in website management. It would be paying attention to your metrics.