You can use to create almost any kind of website with multipurpose WordPress themes. In this article, I'll share the top 10 best responsive multipurpose WordPress themes for your site.
Before the responsive multipurpose WordPress themes. I do want to point out that these are premium themes. Premium themes are gonna give you the most bang for your buck.
You can use any of these themes to build any kind of but there is a need of hosting plan. If you're still looking for Cheap WordPress Hosting I have got an article over it. So check it out.
Let's take a look at the top 10 best and responsive multipurpose WordPress themes that you can use to build your website.
10. Theme 7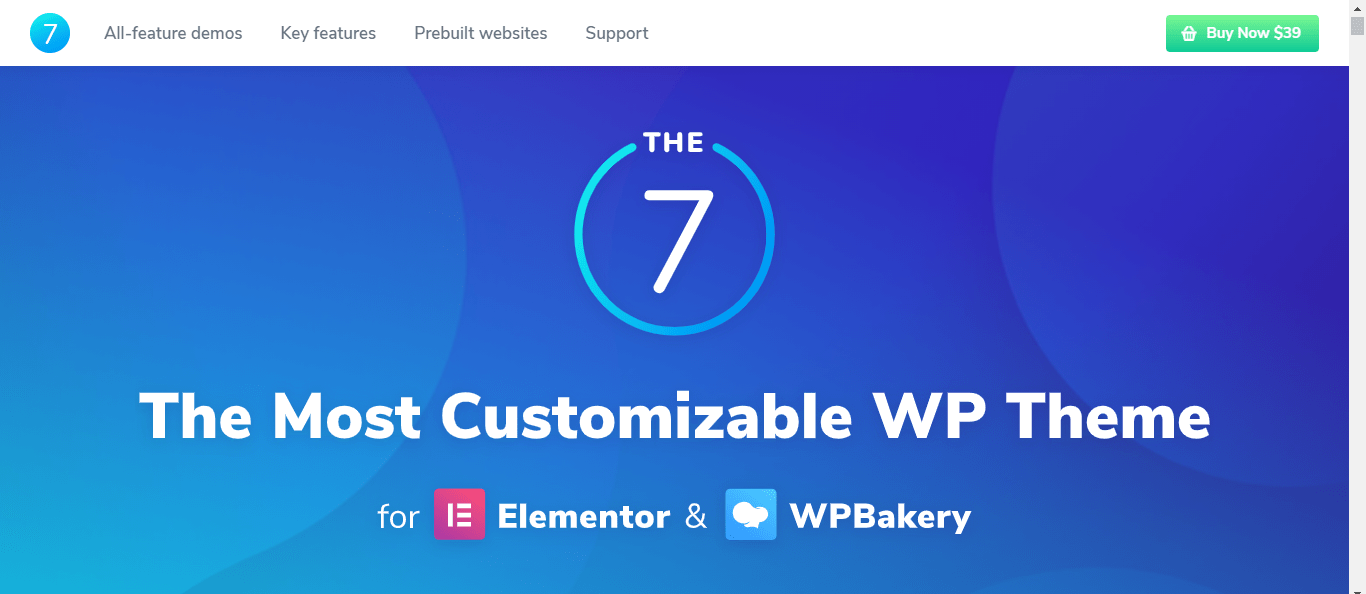 So the number 10 is called the 7 it's about half the price of regular premium themes. I think right now it's about 39 but it will definitely give you the most bang for your buck. It's got this really clean design.
It's got a very apple.com feel to it. You can customize the whole thing and with this theme.
Most themes that I'm going to show you in this article. They all come with all these different demos that you can install as well.
So for the 7 theme, it's got all these different websites built-in. So when you buy this full theme it'll come with all of these. You can just pick one and then you can replace everything for your website.
If you have a product or you're selling some sort of digital product you can put that on this landing page and replace all the images and text and make the colors your own.
They have definitely one of the sexiest landing pages I have seen. Again this is definitely the cheapest theme. As I said these are best and responsive multipurpose WordPress themes so this is what it looks like on mobile. Still looking fantastic looks very clean just like it does on the web.
9. Newspaper X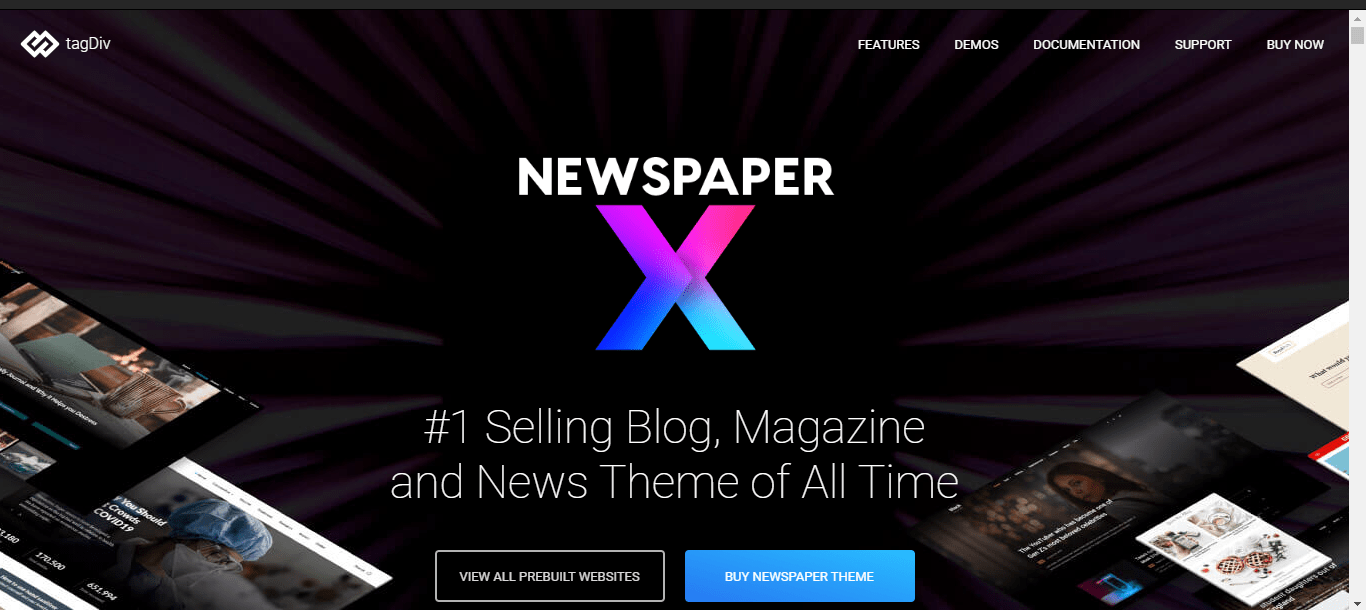 Number nine is called Newspaper X. So yeah this is a pretty awesome theme you've got these to call action buttons.
You can also choose between all these preset websites that they give you as well.
If you're doing products for instance there is a pretty nice landing page as well.
So you've got all your blog posts lined up there this year latest and then you've got your Instagram feed there. You can put all your social media here and again lots of blog posts there.
All of these colors the header literally everything is customizable. So if you're less focused on a static website and you're more focused on latest posts and updates this is the site to go with.
8. Avada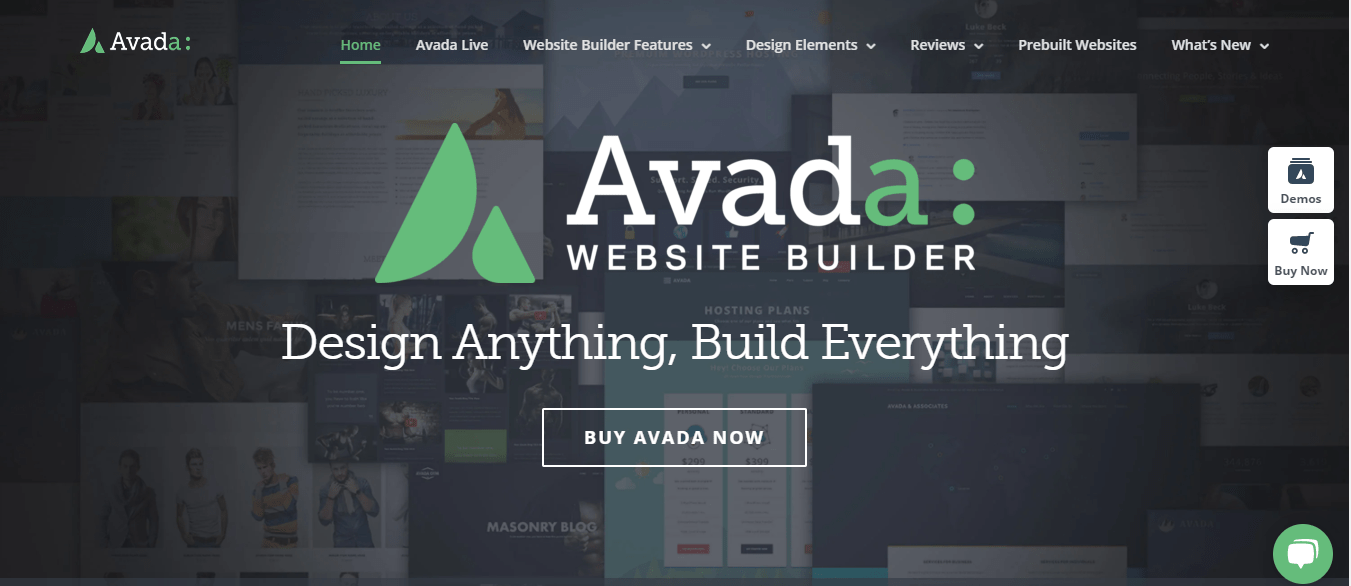 Coming in at number eight we've got Avada. Avada is awesome it's definitely one of the Internet's most popular themes.
It says number one selling theme of all-time. I don't know if that's true but I know that a lot of the internet loves this theme. So it's not just my top 10 it's a lot of other people's top 10
For a good reason it is very user friendly. There are lot of demo websites. You can check out all of these as well.
I really liked freelancer demo as well so if you are a freelancer or maybe your consultant of some kind. This is the way to go you can put all of your information there. You've got cool parallax effect and you've awesome buttons that you can customize.
7. Massive Dynamic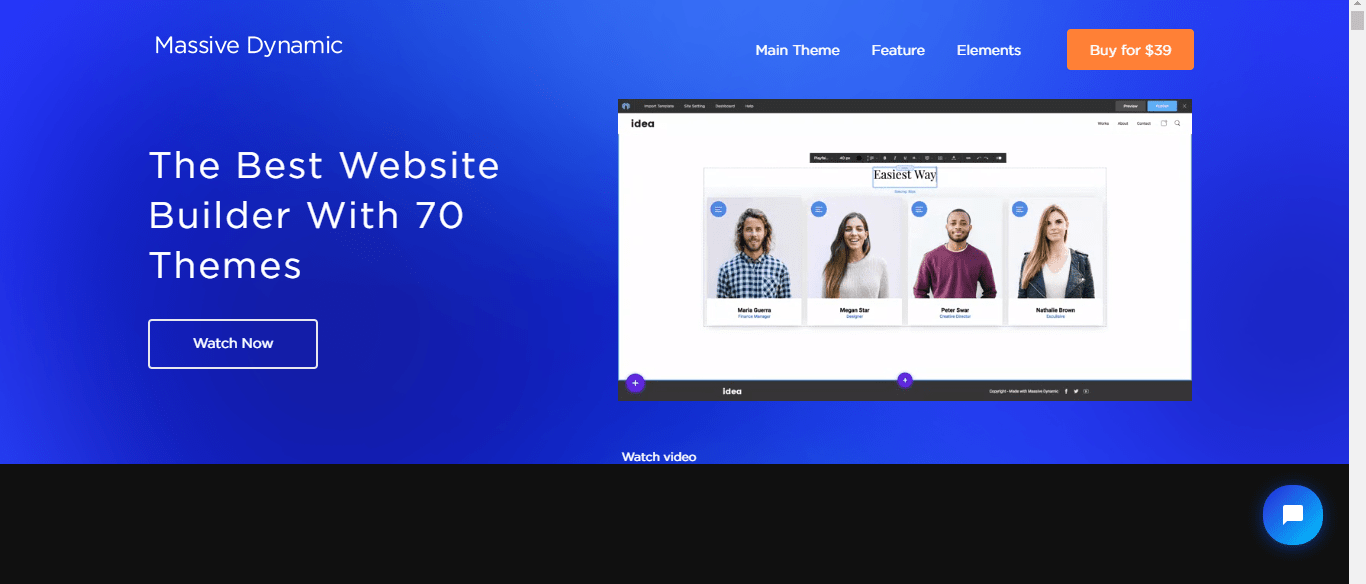 So number seven is called Massive Dynamic. This one is really cool especially if you're into fashion and design this is a good way to go. You can see you've got a very transparent look on the main theme.
So you've got the transparent header. You can actually see the buttons a little better but overall really cool and if you click on them you guys dropdowns. So you've got the cool images everything animates in as you go down and it's very widely spaced.
Everything spaced out really well and the user or the visitor can find exactly what they need without having all this clutter around to distract them.
So call the action buttons like buy this or check out this article really stand out with a lot of space just a quick design tip.
Another cool thing about this one is the big footer I like big footers because that's typically where people go to find all your information
So the more information you have on the footer and it's separated nicely like that the better.
I'm all about user experience because if your user is happy they're gonna be more likely to stick around and read more of your stuff or buy more of your stuff.
So again fashion and design this is more of the theme.
6. Bridge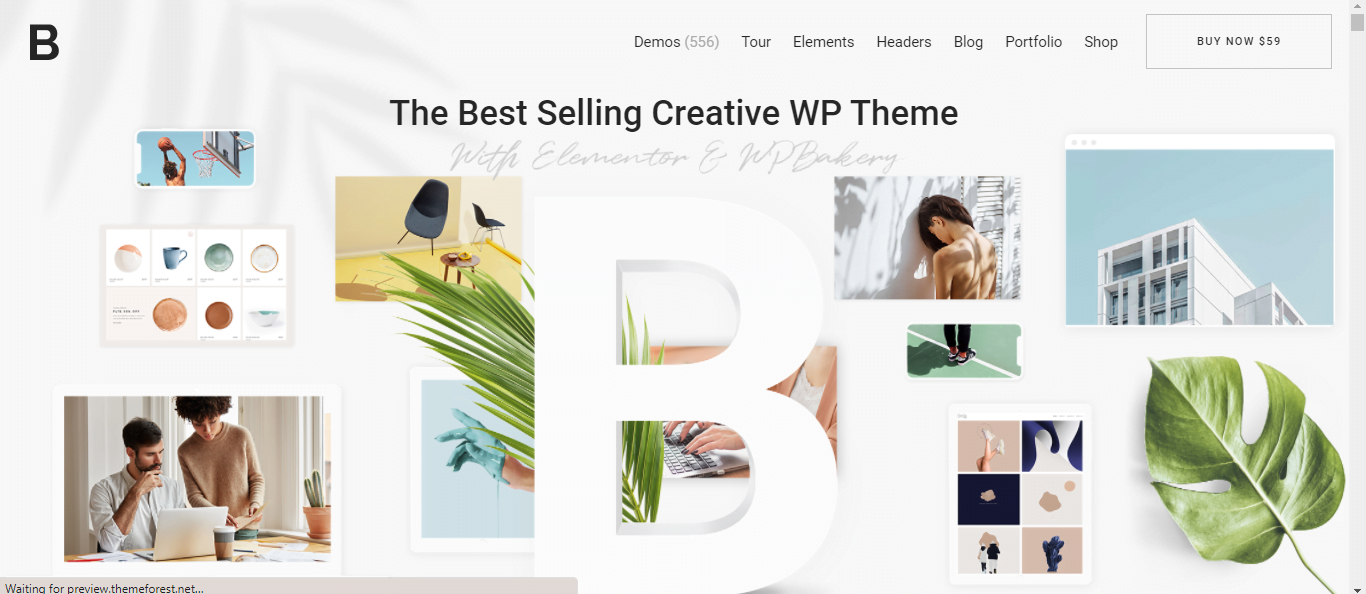 To go with top theme number six is called Bridge. Bridge is pretty sweet it's got this really cool opener. I highly enjoy that.
So this theme is in my top 10 because it doesn't matter what website you have they literally have a preset or multiple presets.
For whatever you're looking for it's pretty awesome and they're so well designed. I have not seen somebody put so much work into their demos and preset websites.
I mean just look at that I mean all of their websites are just designed perfectly for their industries.
5. Oshine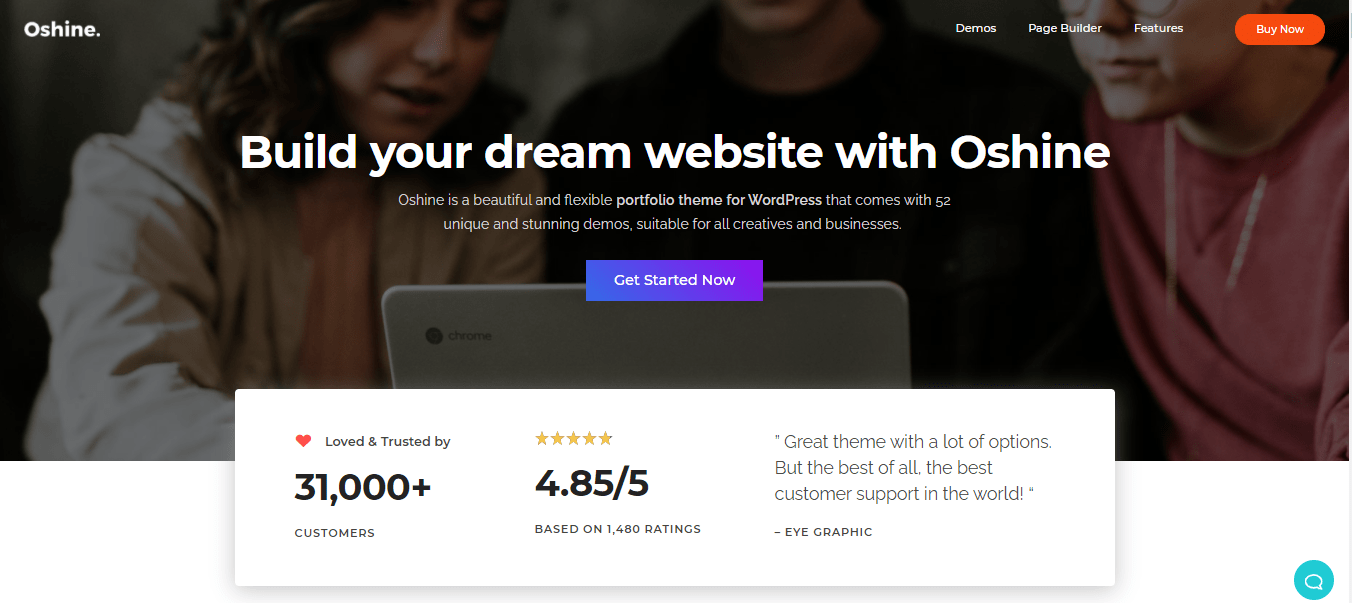 I choose Oshine because the fashion demo that they give you really inspired me. So anyone that is into fashion this is a great one to go for.
It's very clean it's less popped in your face with color and distractions everywhere. Also very clean and easy to navigate. It's got the cool buttons that separate everything has its own divider the app phone section is really cool as well.
So you can see it's built for WooCommerce.
So if you're looking to sell products like clothing for instance this is a great one to go for.
It's got the cool parallax effect and my favorite big buttons and that is just their main demo site. So they've got plenty of other demos that you can go look at.
4. Betheme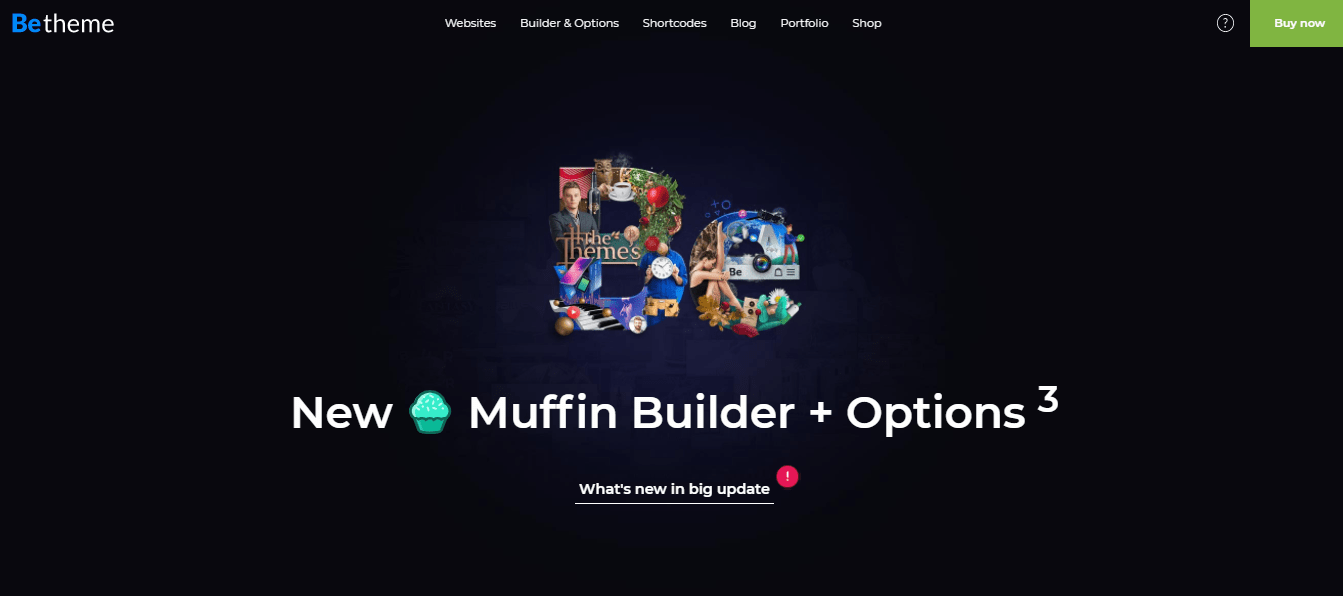 Number four is called Beetheme. This one is high up on my list because if anyone is into multimedia. This is the way to go the design is what attracted me. I checked it out very easy to use very customizable.
There are 360+ with pre-built websites so that's pretty cool. So on their main theme you've got your blog posts under there.
People can actually like these which is pretty cool. This was one of my favorite parts about this theme. There's nothing better than coming across a website looking for something and then finding this whole section with big bold buttons.
Because I can get to anything I need right there. In fact if I were them I might actually move this section up higher towards the top. Because whatever I want to find I want it to be right there. If it's not in the header but buttons are a big way to stand out.
3. Flatsome

The number three is called Flatsome. Flatsome is an awesome Ecommerce website. So if you are into selling goods you cannot go wrong with this theme.
I think this is actually the number one rated eCommerce theme and for a good reason very easy to use, very quick setup with WooCommerce which is a plugin for Ecommerce.
So if you wanted to use a premium theme then this is definitely my highest recommendation for Ecommerce themes.
One thing I loved about this is that they have all their products sectioned off. So you've got weekly featured, best-selling, browse all categories, their shopping, product section is soo user friendly and ser friendly is number one on my required list and this is just one.
2. X | The Theme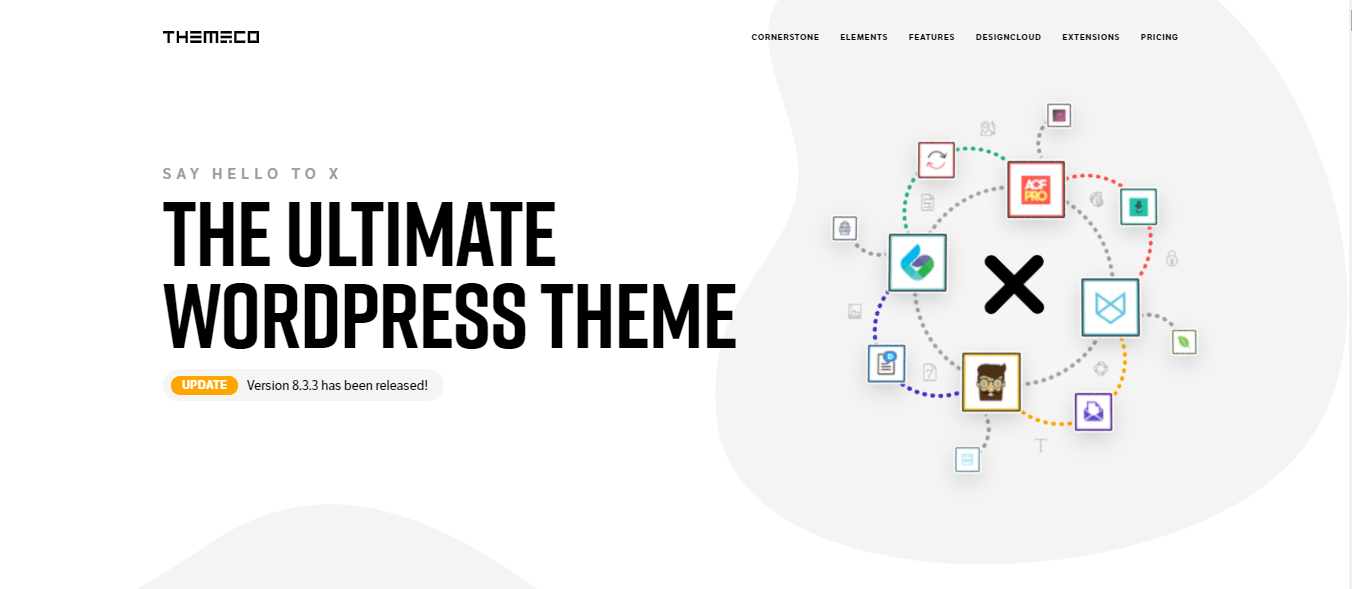 Coming in at number two is called X Theme. X theme is pretty awesome they got a little bold and actually went for this bottom header style which when you scroll past. It's actually its own little divider which is really creative.
This one is very landing page based you can see. You've got all the different sections.
This one kind of had an apple feel to it which is why I really liked it. The text even reminded me of Apple. Because it's this very light gray open sans font. But you can change all that again as per usual
Everything is customizable don't worry I got you you're not stuck to just one look.
If we keep going down this one is also WooCommerce ready. This is kind of a all-encompassing multipurpose theme.
X theme also has a page builder as well. So it's got that drag-and-drop builder that I love so much it makes designing very simple.
1. Divi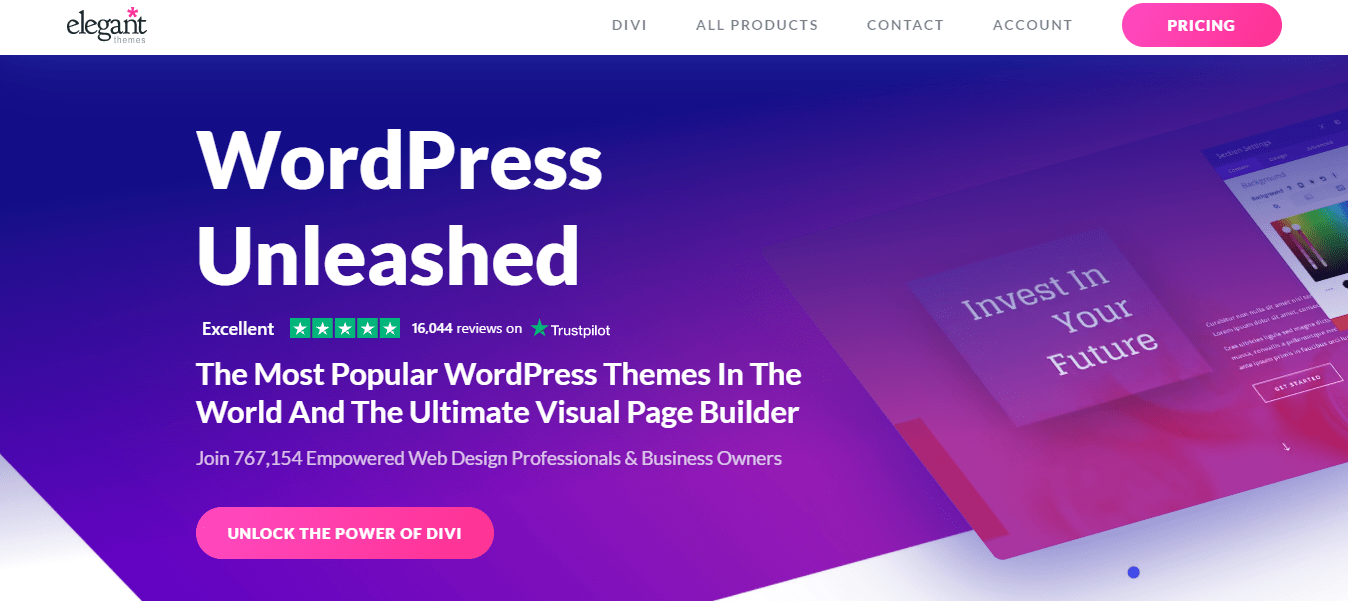 So here it is the number one best and responsive theme is called Divi. This is not the way that Divi will look Divi will look exactly the way you want it to. Because it's a page builder so your options are limitless you can build anything you want. Because the page builder is so customizable.
So if we scroll down go all the way here are all the different things that you can add to your pages.
You can drag and drop these into your website and structure them. The way that you want color them, the way that you want add all of your media everything and just look at all the options
You can build landing pages, ecommerce websites, photography, design fashion anything with Divi.